Adelmo's Basement Waterproofing
216-641-2300
Adelmo's Basement Waterproofing
Family Owned Since 1957
With over 52 years of experience, Adelmo's Basement Waterproofing is ready to handle any and all your basement waterproofing needs. Now in our second generation, we continue to be committed to providing top quality service to our clients. Our goal is to find the source of your problem and repair any damage.
We specialize in exterior basement waterproofing, because we feel it is the best solution to stop water from entering through your basement walls and into your basement. We replace all drain tiles, under ground downspout lines and seal the exterior walls.
The Typical Basement Waterproofing will include the following:
Dig down to foundation
Haul away dirt and debris.
Reseal exterior walls.
Install new PVC drain title.
Make all necessary connections for drain tile to remaining drain tile or existing sewer line.
Install new underground downspouts in PVC pipe and fittings where needed. Make all necessary connections to existing/remaining sewer.
Backfill complete excavations with gravel to grade.
---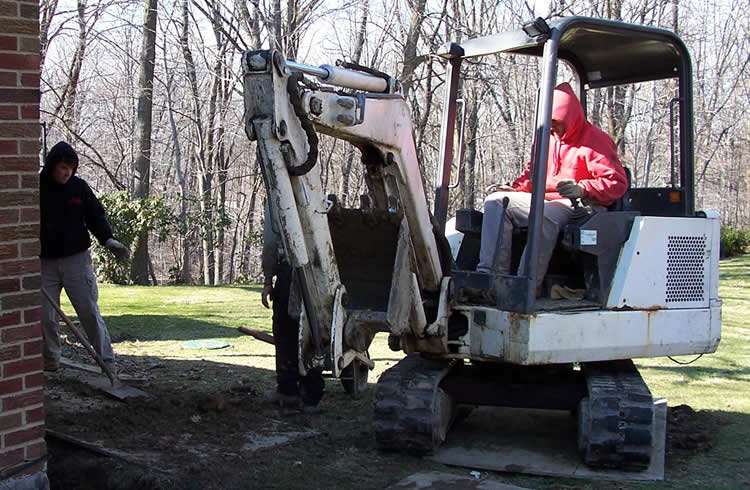 Basement Waterproofing Services
Free Estimates
Hand or Machine Digging
Full Masonry and Concrete Repair Services
Haul Away All Dirt & Debris
Excavations are fully backfilled with gravel
Licensed, Bonded, Insured
Basement Wall Restoration-Repair & Rebuild
All Work Guaranteed
Clean Work Area